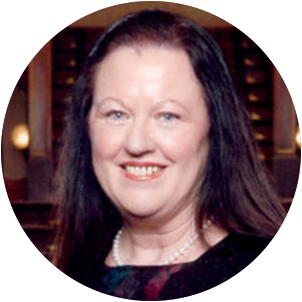 Diane Langmack OAM, Director AGCF, was born into a sporting family of high achievers. She was destined to leave her mark on the often turbulent world of sport administration.
Her success in journalism, action photography and sport publishing led Diane into the role of editor for a popular month sports magazine which boasted a circulation in excess of 150,000 per month. From there Diane was catapulted into the cut and thrust of profession sport as Community & Public Relations Manager, Panthers District Rugby League Club, one of Sydney's most powerful National Rugby League Clubs.
In 2006 her world was turned upside down when she was diagnosed with cancer, non-Hodgkin lymphoma, enough to sideline the toughest individual. Instead of surrendering to her illness, Diane decided that the best medicine was to work harder and she dedicated herself to supporting other people who are less fortunate than herself.
Since 2007, Diane has been in remission and has been in overdrive since then. In 2013 Diane negotiated a private donation to cancer research to the value of $400,000.
Not content with an already crowded schedule, Diane has a leading role for another worthy cause – Panthers Women In League foundation for the National Rugby League which has raised thousands of dollars over the past seven years. She is Chair – Cure The Future Foundation, Chair – Panthers Women In League, Advisory Member – Panthers on the Prowl and Advisory & Consumer Member – Marketing and Promotions Advisory Board: Weave
As fitting recognition of her considerable efforts, Diane was nominated in 2009 and 2010 for the National Rugby League Women of the Year. She was also nominated in 2010 for the New South Wales Women of the Year and 2010 Telstra Business Woman of the Year. In 2011 she was finalist in the New South Wales Volunteer of the Year. In 2012 she was given the Outstanding Community Service Award Certificate of Commendation from New South Wales Parliament. In 2013 she received an Order of Australia Medal for her work with charity groups.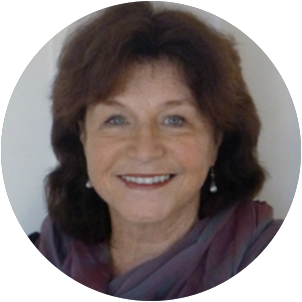 Leonie Young BSc MAICD, Director and Deputy Chair of AGCF, is an independent consultant to the health and NGO sectors with 20 years experience in health reform in Australia as a successful CEO, Board director, NGO and public sector executive.
Leonie was recently inaugural Chairperson of the Ministerial Advisory Council on Health and Wellbeing, Tasmania and is a director on the boards of the Parent Infant Research Institute, Austin Hospital, Melbourne, The Hobart Clinic and Rural Alive & Well Inc Tasmania.
Leonie held the position of CEO and board director of beyondblue, the national depression initiative, between 2003 and 2010. She played a strong role in Australia's successful mental health reforms including the improvement of community awareness, consumer and carer participation, promotion prevention and early intervention strategies, strengthening evidence based research and initiating national e-mental health strategies. Leonie has also served as State Manager, Northern Territory for the Australian Department of Health & Ageing and as a director of the same department.
Leonie has represented beyondblue and the Australian Government on health partnership programs in China, Indonesia, Japan, the UK and Hong Kong in primary health, mental health promotion and stigma reduction, rural and remote health. She is a member of the Australasian Company Directors Network and the Australian Institute of Company Directors Member Group.
Professor Neville Hacker AM MD FRANZCOG FRCOG FACOG FACS CGO, a Founder and Director of AGCF, is Professor of Gynaecological Oncology, Conjoint, at the University of NSW. Graduating from the University of Queensland with First Class Honours in 1967, Neville trained in Obstetrics and Gynaecology in Brisbane, and then trained in Gynaecologic Oncology at the University of California in Los Angeles (UCLA), where he stayed for nine years.
Neville was Director of Gynaecological Oncology at UCLA 1984-1986, before returning to Australia to establish the Gynaecological Cancer Centre at the Royal Hospital for Women in Sydney, where he is still the Director. He is a former President of the International Gynaecological Cancer Society, former Chairman of the Oncology Committee of the RANZCOG, former President of the Society of Pelvic Surgeons, and a former Member of the FIGO Cancer Committee.
Neville has received many honours, and was a New South Wales finalist for Australian of the Year in 2008.He was made a member of the Order of Australia in 2012 for services to medicine.
Other awards include the 2007 Ernst Wertheim Prize of the Austrian Gynaecological Cancer Society for Lifetime Achievements, the 2008 International Gynaecological Cancer Society's Award for Excellence in Gynaecological Oncology; the 2013 inaugural Jeanne Ferris Award from Cancer Australia for contributions to Gynaecological Oncology, and the inaugural 2013 Robert Sutherland AO "Making a difference" Award from the NSW Cancer Institute.
Neville has written over 200 peer reviewed articles, over 30 book chapters, and edited two textbooks, both in their 6th editions.
Loraine Peck is an author and an ovarian cancer survivor.
She started her career as a portrait painter and magician's assistant in Sydney. After being sawn-in-half one too many times, Loraine switched to dealing blackjack on the Gold Coast. Bartending and slinging lobsters in the US led to a sales job in the movie industry, before she was propelled into a career in marketing for the retail and property industries in Australia, the Middle East, Asia and the US.
Consumed by a desire to write crime thrillers, Loraine decided to learn how to write the kind of book she loves to read.
Her first novel, The Second Son, won the 2021 Ned Kelly Award for Best Debut Crime Fiction from the Australian Crime Writers Association. She is hard at work on the sequel.
Loraine was diagnosed with Ovarian Cancer in 2016 and her prognosis puts her in the lucky minority. After gaining an understanding of the high mortality rate for women diagnosed with gynaecological cancers, she knew she had to do what she could to help procure better funding for research and help bring the mortality rate down. She joined the Board of the AGCF in 2017.
Luke McClure has a deep connection to the mission of AGCF as he lost his Mum to endometrial cancer in 2019. After his loss, he wanted a way to give back and hopes that one day there will be a cure for all types of gynaecological cancers. Luke joins the board as a highly experienced finance and operations professional with a strong background in transformation, driving process improvement, analytical insight, innovation, and relationship management.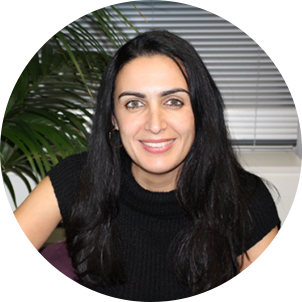 Ella Ambarchi is the current General Manager of Strategy and Transformation at RSL LifeCare and brings expertise in business strategy, marketing, branding, governance and stakeholder strategy to the AGCF. Ella has a genuine passion to assist AGCF fund research as several people close to her have suffered from cancer. Research and clinical trials saved the life of her Mum and she is therefore eager to drive awareness of the importance of research.
Rob is an experienced financial services executive who has worked across a diverse range of
businesses ranging from global banking giants to Australian start-ups. Across a 30 year career Rob has held responsibilities for strategy development, marketing, digital, credit and various operational units. Currently Rob is the Chief Operating Officer of a banking start up business.
Beyond these commercial responsibilities, Rob has been fortunate to have the opportunity to
support a number of volunteer and community organisations including being committee member for sporting organisations and charities as well as having been a mentor for a charity support group.
Rob is keen on sport and enjoys running and being an active football referee.
Rob holds an MBA from UWS and is an alumnus of the London Business School's Senior Executive Program.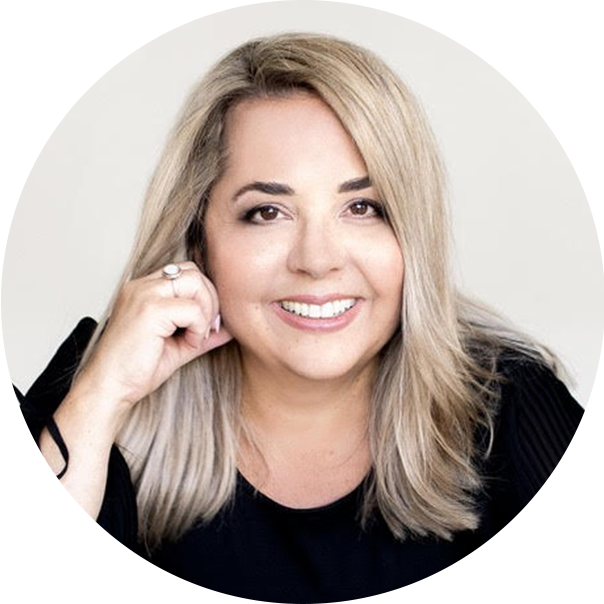 Known as a change-maker and advocate for growing women's philanthropy, Kimberly is a strategic thinker and communicator with executive management skills. With over 30 years experience in fundraising and philanthropy, Kimberly is widely recognised as a very accomplished fundraising strategist. She brings a global voice on philanthropy to Australia.
She tailors best-practice methodologies with organisational ethos and values to create a sustainable culture of philanthropy. She has done extensive study on creating a culture of philanthropy and the motivations behind women's giving. She has published a research report on The Role and Influence of Women in Australian Philanthropy and is a co-author of the book Rise Above, Beyond Ordinary.
Kim has served on several NFP Boards and is currently a Co-Chair of the Australian Pituitary Foundation. She is on the Advisory Committee of Women's Giving Circles International, a member of the Melbourne Women's Fund and Business in Heels. She is also a specialist consultant for Giving Connect and the Xfactor Collective. She has a history of presenting at EducatePlus, Fundraising and Philanthropy, Philanthropy Australia and CASE Conferences.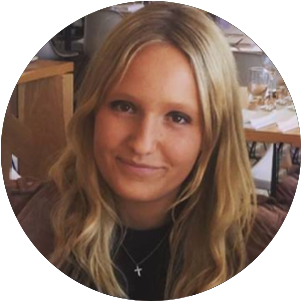 Annabel Sullivan provides the AGCF with a unique perspective. Together with her sister, Sophie, and brother, Cormac, Annabel lost her mother, Cindy Sullivan, to cervical cancer in early 2017. Annabel decided to use her grief in a positive way and, together with the rest of her family, got behind the AGCF's annual race day.
The Cindy Sullivan Memorial Race Day was born and was a huge success with 660 people attending at Royal Randwick. Through the generosity of the Annabel, her family and those who attended, $180,000 was raised. This will result in a research grant, another Brilliant Mind, focussed on finding better treatments and cures for gynae cancers.
Annabel is and Account Manager at Houzz Australia, the world's largest community for home design and renovation. She is an American Citizen and would love to eventually work in New York as it is her mother's home town and her favouite place in the world. Her passions include art, fashion and travel, event management & customer relations.
Yvonne McKinlay R.N, Onc Cert, B.N, Grad Cert HRM, MBA, FACN, MAICD completed her nurse training in 1985 and specialised in Oncology Nursing where she worked at the Christie Hospital in Manchester and the Royal Marsden Hospital in London before emigrating to Australia. Yvonne has had over 25 years' experience in management roles. She has held both operational and strategic management roles in the Public Health sector and in Private Practice.
In 2017 as a Fellow of the Australian College of Nursing (FACN), Yvonne attended the book launch for "Mistress of her Profession – Colonial Midwives of Sydney" and met Professor Neville Hacker. As they say the rest is history… it reignited Yvonne's desire to make a difference. Yvonne still works fulltime however is committed to helping the AGCF reach its goal of funding ten grants per year to fund a "Brilliant Mind."
Yvonne has been touched personally and professionally by the impact that Gynaecological cancers can have on individuals and their families. Yvonne's auntie died of Ovarian cancer, and then in 2013 within the space of three months two people Yvonne knew died from Ovarian cancer. Although Yvonne was no longer working in the Oncology field, it brought to the fore that the improvement in five-year survival rate for gynae cancers had not improved significantly since Yvonne nursed her first cancer patient in 1985.
Yvonne joined the AGCF as a volunteer in 2018 initially as the Grants Manager and has now moved to a volunteer role as Ambassador.
Michelle Bishop is an experienced sports journalist and presenter for Seven News based in Sydney.
She started her career in breakfast radio presenting news on Penrith's 96.1 FM when she was just 19-years-old. After studying a Bachelor of Communications she quickly secured a cadetship in the newsroom at 2WS.
Her first job in television was at Seven News where she worked as a producer and junior reporter on the long running sport flag ship program Sportsworld hosted then by the legendary Bruce McAvaney.
Her passion for radio and live sport saw her become the first female on Macquarie radio network's Continuous Call Team, covering live Rugby League updates as an around-the-grounds reporter. Macquarie radio were so impressed she secured a position as 2GB's afternoon sport anchor and filled in as the sports reader during the Alan Jones Show.
'Shell' has presented Foxsports news and feature stories for the Rugby League program Super Saturday.
In 2014, Michelle returned to the Seven Network as a full time sports reporter and quickly established herself as a leading journalist.
Her career to date has seen her cover everything from grass roots Rugby League to Racing. She has covered some of the biggest sporting events in history; Sydney's 2000 Olympic Games, 2000 Paralympic Games, The Everest, Rugby Union World Cup and the 2017 Rugby League World Cup.
Shell has a unique ability to connect with the audience by bringing out the best in her interviews. One such example was when Australian cricket captain Steve Smith opened up during a press conference on the very real side of the ball-tampering scandal after her open and honest question.
Michelle was also a key member of the "road to the championships" which aired on Sky Channel throughout the autumn racing carnival. She will assume her position again during the upcoming series of "Road to Everest, Australian richest race on turf"
When not at work she's at her home on Sydney's Central Coast with her husband Justin, three boys Jack, Lachlan and Blake and their two dogs, Gallon (as in Paul Gallon) and Charlie-Bubbles. And running the Keeper's Watch Café at Norah Head Lighthouse.
Dr Dane Cheasley BSc (1 st Class Hons), PhD is a Senior Research Scientist within the Women's
Cancer Program at the Peter MacCallum Cancer Centre, Victoria. After completing his PhD
through Latrobe University, investigating the role in intestinal stem cells in colon cancer, Dr
Cheasley continued his interest in colon cancer research and started his first post-doctoral
research position at the Walter and Eliza Hall Institute for Medical Research rese
Dr Cheasley then decided to take his skills and apply this to women's cancer research and
undertook his second post-doctoral research position at the Peter Mac, now under the
supervision of Professor Ian Campbell (head of the Cancer Genetics Lab), as Peter Mac was
establishing the Victorian Comprehensive Cancer Centre and positioning itself as a world
leader in translational cancer research, patient care and clinical trials, which placed Dr
Cheasley in the best place to make a vital contribution to translational women's cancer
research.
Dr Cheasley now leads his own research team within the Campbell laboratory, with a focus
on using genome-wide technologies to answer clinical and biological questions in rare and
understudied ovarian cancers. Dr Cheasley has had an excellent success rate in generating
independent funding to support his ovarian cancer research, which included the very first
Australian Gynaecological Research Foundation research fellowship awarded.
Marie Ficarra OAM has served her community in elected office, corporate and philanthropic roles over more than 4 decades. Marie holds a Bachelor of Science degree with Honours. Following her graduation she became a Senior Tutor at the University in Histology and Physiology and worked in her early career as a scientist investigating children's muscular dystrophy. She went on to have a successful corporate career including becoming NSW Manager for Hoechst Australia (Pharmaceuticals) & Behring Diagnostics.
Marie was elected to Hurstville City Council in 1979 and became Mayor serving with distinction for 16 years.
In 1995 Marie was elected to the NSW Parliament's Legislative Assembly as the Member for Georges River and served until 1999, with promotion to Shadow Minister for the Environment.
Passionate about improving Women's Cancer research and management, she become the General Manager of Cytyc Australia, the company that introduced the gold standard cytological screening test for Cervical Cancer.
in March 2007 Marie elected to the Legislative Council of the NSW Parliament, making her the first woman in NSW to serve in the Legislative Assembly, then the Legislative Council. She is the first woman in the Liberal Party of NSW to ever serve in both Houses. In March 2011, Marie was appointed Parliamentary Secretary to the Premier.
Marie has participated in many Parliamentary Committees and inquiries, including the demanding role of Chair, General Purpose Standing Committee Number 2. This involved overseeing expenditure, performance and effectiveness of Government Departments and portfolios including Health and Medical Research, Education, Mental Health, Ageing, Aboriginal Affairs, Disability Services, Family and Community Services, Women, Citizenship and Communities, Western NSW, and Sports and Recreation.
Over the years, Marie has also served as
Patron, Baden Powell Scouting Association of Australia, Bambara District Scouts, 1st Hurstville Scouts
Patron, Australian Air League, Peakhurst Girls Squadron
Patron, Sydney All Breeds Dog Training Club, South Hurstville
Patron, Returned Serviceman's Leagues Youth Club,
Patron, Peakhurst Amateur Swimming Club Inc.
Patron, Kogarah Meals on Wheels
Chair St George Emergency Services Committee
President and Life Member of the Australian Local Government Women's' Association
President and Life Member of Georges River Community Service
Ambassador for Life Education NSW
Vice-President, Georges River Penshurst Cricket Association and St Georges Umpires League
Marie has championed many human rights causes and in November 2016, was awarded the "Medal of Gratitude" by the President of the Republic of Nagorno Karabakh.
Marie works tirelessly with her husband Dr Alan Carless to raise money and establish sound finances and governance for AGCF. Since joining the team, her efforts in organising successful fundraising events have outshone all others.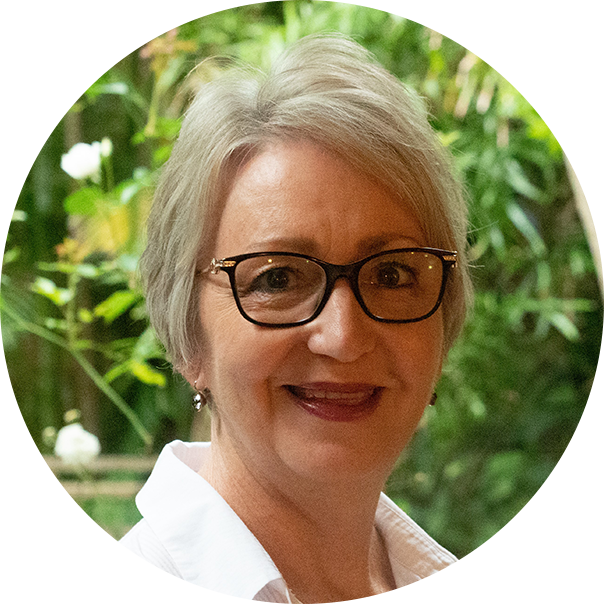 Ellen Barlow is a Clinical Nurse Consultant in the Gynaecological Cancer Centre at the Royal Hospital for Women, where she has worked for the last 21 years. She has a Master of Nursing (MN) from the University of New England and a Doctor of Philosophy (PhD) from the University of New South Wales.
Ellen's PhD research focused on vulvar cancer. She identified trends in the incidence and mortality of vulvar cancer in Australia over the past 30 years for the first time, and studied the medical records of over 400 women treated for vulvar cancer at the Royal Hospital for Women during the same time frame. She was able to identify risk factors for physical and psychosexual morbidity in these women following treatment and make recommendations for reducing this morbidity. She was also able to identify risk factors for recurrence of disease and make recommendations for reducing this risk.
The main focus of Ellen's clinical role is the coordination of all surgical aspects of patient care. She coordinates a pre-admission for all surgical patients, where a significant component of her time is spent educating and assisting women to deal with a range of issues associated with their surgical treatment. These issues include such complex problems as loss of fertility for premenopausal women if the uterus has to be removed, the induction of premature menopause if the ovaries have to be removed, and change of body image commonly associated with vulvar surgery. Ellen follows the patients in the ward postoperatively, and after discharge. Her particular focus is on assisting women with gynaecological cancer in the prevention, or minimisation of treatment related side effects.
Maz has spent thirty years at the cutting edge of the crazy world of Media, TV & Movies, so the contacts in her smart phone read like the toilet queue at the Oscars.
She has been to more showbiz parties than Kim Kardashian's Spanx and down more red carpets than a Dyson vacuum. If you can stick a name plate on it and deliver it to huge applause, she's won it – BAFTAs, Logies, ASTRAS, Royal Television Society Awards, UK Comedy Awards, Bronze Rose De Montreux, all while leading shows like The X Factor, The Celebrity Apprentice, Dancing With the Stars, Big Brother UK & AU, The Farmer Wants A Wife, and she helped create Q&A for the ABC.
She's had swish corner offices as Executive Editor of Format Entertainment at the BBC in London, Director of TV Content at Fremantle Media Australia, and Creative Strategist for BBC Worldwide in Australia. Her content has been watched more than eight billion times worldwide and one event she produced created so much social traffic, it broke Twitter.
Maz thinks that because most of the world has spent some time in a vagina, even if it was just passing through, we need to take enormous care of them and everything else in the vicinity, so she's very excited to be an Ambassador for the AGCF, helping raise the profile of this amazing charity even further.
Maz now uses her strategies for creating compelling content, to help high achieving individuals and large corporations be more creative and fascinating to their audiences. As an MC & leading international keynote speaker, you can expect great celebrity stories, great gossip, but more importantly, great insights and forever skills.
Dr Aime Powell, BExSc MExSc PhD, is an Early Career Postdoctoral Research Fellow at the Institute for Health Research, The University of Notre Dame Australia. She completed her PhD at Curtin University in April 2016 and received the Rising Stars award from the University of Western Australia. She is member of the Australia and New Zealand Gynaecological Oncology Group and the Australian Society of Cervical Colposcopy and Pathology.
Aime's research primarily focuses on improving detection, clinical management and health service delivery for women diagnosed cervical or ovarian cancer. Much of Aime's research utilises complex analyses of state-wide linked data, and through strong collaborative partnerships, key findings can then be translated into clinical practice by building knowledge and informing policy development. Aime's work has led to one international surgical trial and the revision of national management guidelines for cervical adenocarcinoma-in-situ.
In the past 5-years Aime has received $3.5 million in research funding from peer reviewed/Investigator-initiated grants, including the Australian Gynaecological Cancer Foundation Research Fellowship. Aime's AGCF Fellowship utilised linked data to investigated why Indigenous women continue to experience such poor health outcomes in the prevention of cervical cancer. This work has now led to the development of a new research initiative entitled the PREVENT Project. This project will deliver an innovative model of care to improve Indigenous women's cervical screening participation and improve the assessment of cervical abnormalities in remote communities. This project is expected to have direct translational outcomes for routine clinical practice and national health policy.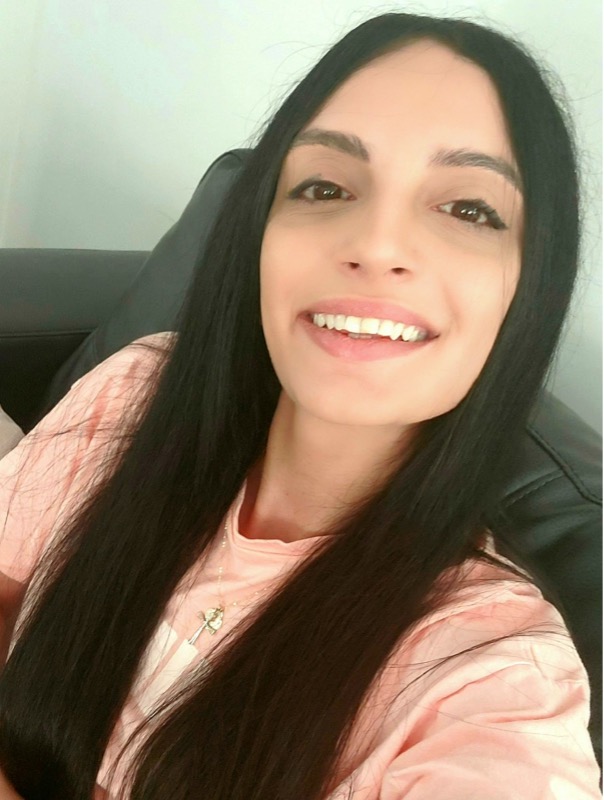 Alexandria Nivelle Mekanna
Scientific Advisory Committee
The Foundation Scientific Advisory Committee  has representation from all over Australia, including leading clinicians, basic researchers, an oncology nurse, a psycho-oncologist and a consumer representative. The function of the committee is to give relevant medical advice to the AGCF Board, to assess grants submitted to the foundation for research funding, and to make recommendations regarding the most appropriate grants to receive funding.
Processes for allocation of research grants are competitive, peer reviewed, transparent, coordinated and not conflicted. Results of research are published nationally and internationally.
Professor Jonathan Carter, MBBS, DipRACOG, FACS, FRANZCOG, MS, MD, CGO, is Clinical Director Women's Health, Neonatology & Paediatrics SLHD, Director RPA Women and Babies, Conjoint Professor The University of Sydney and Clinical Executive Sponsor Sydney Institute for Women, Children and their Families.
Professor Carter trained and worked at the University of Minnesota in the United States from 1990-96 then returned to take up his current position. Professor Carter has published 142 papers, 14 book chapters, and 3 books.
He has received numerous awards including the Virginia K. Pierce Award from The Society of Memorial Gynecologic Oncologists, Memorial Sloan Kettering Cancer Centre; Young Investigators Award Royal Australian and New Zealand College of Obstetricians and Gynaecologists (RANZCOG); Viertel Clinical Investigatorship Award & Grant; and Turnbull Scholarship from University of Melbourne.
Professor Carter has chaired the Australian Society of Gynaecological Oncologists, the RPA Medical Staff Council and the Sydney Local Health District Medical Staff Executive Council. He is currently on 5 committees including the SAC.
Professor Anna deFazio, BSC (HONS I) PHD, was appointed the Sydney West Chair in Translational Cancer Research, University of Sydney, in 2013.
She has directed the Gynaecological Oncology Research Program at Westmead since 1995 and is on the Executive of the Sydney-West Translational Cancer Research Centre.
She completed her undergraduate degree (BSc Hons) at the University of New South Wales, her PhD at the Ludwig Institute for Cancer Research, University of Sydney, and post-doctoral research at the Garvan Institute in Sydney.
The research focus of her lab is on individualisation of treatment through an understanding of genetic and genomic determinants of treatment response, and on understanding the early events that lead to ovarian cancer. She has over 190 peer-reviewed publications, including 107 collaborative group papers.
Professor Adèle Green, AC MBBS (HONS1) MSC PHD FAFPHM, is a Senior Scientist and Head of the Cancer and Population Studies Group at the QIMR Berghofer Medical Research Institute.
As an Epidemiologist her aim is to improve understanding of the causes and pathways to development of various cancers in order to better control and prevent them.
She has been at the frontline of melanoma research for 20 years, long enough to see students she has inspired and mentored join the campaign against the disease which is diagnosed in 9,000 Australians every year. She has also been extensively involved in research on other cancers including gynaecological cancers.
In 2004, Professor Green received a Companion of the Order of Australia (AC) for "Service to medical research and to public health" and in 2013 was "Queensland Australian of the Year" and winner of the "100 Women of Influence" Award.
She has published over 400 papers, reviews and book chapters and serves or has served on many national health and research committees including:
NHMRC Australian Longitudinal Study of Women's Health, Scientific Advisory Committee, 1999-2005
Chair, NHMRC Health Advisory Committee, 2000-2005
Chair, NH&MRC Prostate Specific Antigen (PSA) Testing Expert Advisory Group, 2012-2013
Member, International Commission on Non-Ionising Radiation Protection, 2008-ongoing
Member, Australian Paediatric Cancer Registry Advisory Committee, 2008-ongoing
Member, Specialist Medical Review Council of the Australian Government, 2011-2013
Member, Advisory Committee, Collaborative Group on Epidemiological Studies of Ovarian Cancer, Oxford, 2004-ongoing
Member, European Consortium on Epidemiology of Human Papillomavirus Infection and Ultraviolet Radiation In Relation To Skin Cancer 2004-ongoing
Professor Patsy Yates, BA DIPAPPSC MSOCSC PHD FACN FAAN, is Head School of Nursing, Queensland University of Technology. She is jointly appointed as Professor of Nursing at Queensland University of Technology and Director for Queensland Health's state-wide Centre for Palliative Care Research and Education. She leads a range of research and service improvement programs focused on advancing the management of cancer related symptoms and treatment side effects, and strengthening the nexus between research, policy and practice in cancer care.
She has authored 140 journal articles, 15 book chapters, 7 conference papers and 8 conference items. She has received numerous awards in recognition of her research and service, including the Tom Reeve Oration Award for Outstanding Contribution to Cancer Care. She was lead for the Cancer Australia's "Psychosexual Care for Women with Gynaecological Cancers" project which led to the development of an online learning resource for health professionals.
She is currently:
President, Palliative Care Australia
Member, Nursing and Midwifery Board, Australian Health Practitioners Registration Authority
Member, Council Committee, Clinical Oncological Society of Australia
Member, Research Committee, The Wesley Research Institute
Member, Research Advisory Committee, National Breast Cancer Foundation
Professor Yee Leung, MBBS FRANZCOG CGO, was recruited in 2011 as the inaugural Professor in Gynaecologic Oncology in Western Australia. He is the Head of Department of the Western Australian Gynaecologic Cancer Service and Director of Surgical Education at King Edward Memorial Hospital. He is Professor, School of Women's and Infants' Health, University of Western Australia, Head of Department, Western Australian Gynaecologic Cancer Service and Director, Surgical Education, King Edward Memorial Hospital for Women.
He is actively involved in RANZCOG serving as College Councillor, on the Gynaecologic Oncology Subspecialty Committee as Chair in 2006-2008 and 2012-2014, WA Regional Committee, Examiner for Gynaecologic Oncology, Education Strategy Committee, Education and Assessment Committee, Women's Health Committee, Honours Committee, Continuing Professional Development Committee and Program Director for the WA Gynaecologic Oncology Fellowship Training Program.
Other involvement includes: Grant Review Panel member, NHMRC; Gynaecological Cancers Advisory Group Cancer Australia; Honorary Board of Management, Women's and Infants' Research Foundation: Advisory Group member, WA Cervical Cancer Prevention Program 2012; Executive member, Australian Society of Gynaecologic Oncologists (Inc); Workshop Executive, Anatomy of Complications Workshop; Honorary Primate Gynaecologist for the Perth Zoo.
His research interest includes Gynaecologic Oncology clinical trials, basic and epidemiologic research. He obtained ethical approval to commence a gynaecologic cancer biospecimen bank for the Western Australian Gynaecologic Cancer Service in 2013, and successfully obtained a $1.25 million grant from the Cancer Research Trust for the Western Australian Gynaecologic Cancer Research Initiative.
Professor Michael Friedlander, AM MBCHB (HONOURS) PHD MRCP FRACP, is conjoint Professor of Medicine and a medical oncologist in Department of Medical Oncology, The Prince of Wales Hospital and Gynecologic Cancer Centre, Royal Hospital for Women, Sydney. He is a past president of the International Gynaecologic Cancer Society and has been very active at both a national and international level in the fields of gynaecological oncology and breast cancer. He was the founding chair of ANZGOG and held the position from 2000-2008. He remains on the ANZGOG executive board and is a director of research and member of the Operations Committee. He has held numerous grants and has an active research program focusing on breast and ovarian cancer.
He has over 250 publications including peer reviewed papers, book chapters and invited reviews. He has received a number of awards including the Medical Oncology Group of Australia/Novartis Cancer Achievement Award in 2007, an Order of Australia (AM) in 2011 and the IGCS award for excellence in gynaecological oncology, as well as NSW Parliament Outstanding Achievement Award in recognition of outstanding service to the community in the field of gynecological oncology and research into women's cancers in 2013.
Associate Professor Margaret Davy, AM MBBS FRANZCOG CGO, is Clinical Director Surgical Specialties, Royal Adelaide Hospital.
She is a graduate of the University of Adelaide. After training in obstetrics and gynaecology in Adelaide, she went to the Norwegian Radium Hospital, in Oslo, in 1973, initially for 4 months, to gain experience in treating women with gynaecological cancer. A decade later, after she had been the Assistant Director of Gynaecological Cancer in Oslo, she returned to Adelaide to direct gynaecological cancer services at the Royal Adelaide and Queen Elizabeth Hospitals in 1983. She stepped down as Director of Gynaecological Oncology in 2009.
She was a foundation member of the two ground breaking societies with this sub specialty. The International Society of Gynaecologic Cancer commenced 1985 and Australian Society of Gynaecological Oncologists 1986.
Clinically for 20 years, she was responsible for the provision of medical care for women suffering from gynaecological cancer from South Australia and Northern territory, with outreach to Broken Hill and Mildura, both in the Public and Private sectors. Her research strengths have been in collaboration with basic science and leadership in clinical trials.
During this time, she has been involved in state, national and international committees promoting women's health by leading opinion, by developing guidelines to influence government decision making. She enjoys every opportunity to educate both the profession and the public about health issues. Highlights of her career include:
National Cervix Screening Program Executive Committee's Guidelines for Management of Abnormal Smears, both the initial and revised guidelines.
Chair Guidelines for Management of Ovarian Cancer.
Executive positions in Australian Society of Gynaecological Oncologists and Clinical Oncological Society of Australia.
Membership of various NHMRC committees including Strategic Research and Development Committee, Program and Project Grant Committee
Memberships Royal Australian and New Zealand College of Obstetricians and Gynaecologists Oncology Committee and Examination Board
In 2000, she received the AMA's Women's Health Award, and in 2002, she was given the Order of Australia (AM) for services to Women's Health.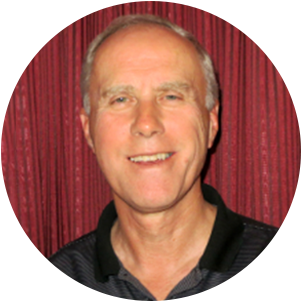 Associate Professor Peter Grant, MBBS FRANZCOG FRCS(EDIN) CGO, has been Head of the Gynaecological Oncology Dept, Mercy Hospital for Women since 1999.
He is Associate Professor in the Dept of Obstetrics & Gynaecology, University of Melbourne.
He completed medical studies at the University of Melbourne in 1977 and qualified as a surgeon 10 years later.
After practicing obstetrics & gynaecology at the Mercy Hospital for Women, he obtained a Gynaecological Oncology Fellowship in Halifax, Canada. He is a Certified Gynaecological Oncologist.
He has chaired the Gynaecological Cancer Advisory Committee, Cancer Australia, since 2013. He served as:
Secretary Treasurer of Australian Society of Gynaecological Oncologists1994 – 98
Board Member 2004-07 and Chair of Board 2008-10 Victorian Cytology Service
Chair Gynaecological Oncology committee RANZCOG, 2002-06,
Chair, Gynaecological Cancer Committee, Cancer Council Victoria 2006 -09
Member Research Advisory Committee, ANZGOG, 2003– 09
Member, Medical and Scientific Committee, Cancer Council Victoria. 2004 –12
He has a strong involvement in research, has published extensively and has a particular interest in familial gynaecological cancer and palliative care.
Associate Professor Kailash Narayan, MBBS MD PHD FRANZCR, has been Head of the Gynaecology Oncology Service, Peter MacCallum Cancer Centre, Melbourne, and Associate Professor, Department of Obstetrics & Gynaecology, Royal Women's & Mercy Hospital for Women.
After graduating in medicine he completed a MD in biophysics in India, then, in 1981, a PhD in Experimental Pathology on "Effects of Beta-irradiation on Mammalian Tissues" at John Curtin School of Medical Research Australian National University, Canberra. During this time he studied angiogenesis, lymphangiogenesis, inflammation, tissue remodelling, and effects of irradiation on microvasculature in –vivo using autologous thyroid grafts in rabbit ear chamber. This led to a good understanding of the functions of terminal lymphatics and its role in clearing removing cellular debris and migrating cells from the interstitial tissue.
In 1987 he obtained a Diploma of Royal Australasian College of Radiology (Radiation Oncology) and became a Senior Consultant Radiation Oncologist, Head & Neck Cancer. He also became an Associate in the Dept. of Surgery, then a Senior Associate in the Dept. of Pathology, University of Melbourne. During this time I treated H&N cancer patients, participated in clinical studies in combined modality treatment of H&N cancer and also carried out laboratory research. The clinical studies related to the use altered radiation fractionation, concurrent chemo-radiotherapy and the use of elective neck dissection in H&N cancer patients. This led to improved loco-regional cancer control in H&N cancer patients. His laboratory research involved working with mouse tumours and study of tumour vasculature, morphology of infiltrative and expansile tumours and the effects of irradiation on tumour vasculature using micro-vascular corrosion casts and scanning electron microscopy. This led to some understanding of the process of radiation response in tumours, differential radiation response in microvasculature of infiltrative and expansile tumours, disruption of irradiated tumour architecture, tumour cells removal and repopulation.
From 1995 to 2003 he was a Principal Specialist at Peter MacCallum Cancer Institute before commencing his current role. In 1996 he took charge of Gynaecological radiation oncology at PeterMac. Apart from treating gynaecological cancers using radiotherapy, he became especially interested in advanced cervix cancer patients. Using MRI and PET scan and knowledge gained from rabbit ear chamber and vascular casting experiments, he begun exploring the clinical biology of advanced cervix cancer.
At the same time, he started using image guided brachytherapy in the treatment of cervix cancer. In light of his earlier laboratory research experience, this clinical work led him to discover several links along the clinical biology of advanced cervix cancer. These were, the association of corpus invasive cervix tumour and lymph-node metastasis, differential radiation response in node negative and node positive tumours and possibility of tumour dissemination due to and during radiotherapy. It also led him to identify a sub-group of patients with very poor prognosis with a high risk of developing distant metastasis; a group not identified by either conventional staging or any tumour markers. This became the basis of enrichment for "High risk" patients for a NH&MRC funded international "OUTBACK" study under the auspices of ANZGOG. Presently this study "A Phase III trial of adjuvant chemotherapy following chemoradiation as primary treatment for locally advanced cervical cancer compared to chemoradiation alone: THE OUTBACK TRIAL" is successfully accruing patients.
More recently, following his interest in morphology, imaging and long term clinical observation through a prospective database he was able to show the systemic effects of hypoxemia due to low bone marrow reserve and smoking. Low bone marrow reserve reflected as a drop in haemoglobin during treatment and chronic smoking resulting in more invasive disease in cervix cancer. He has been continually involved in research and regularly author articles in peer reviewed journals.
Dr Margaret Heffernan, OAM BED BBUS ADMIN MARTS (COMM) PHD, is an Academic in the College of Business, RMIT University. Margaret is responsible for helping the Australian gynaecological sector expand its presence nationally and internationally, including extensive Government liaison that led to the 2006 Senate inquiry and development of the National Centre for Gynaecological Cancers.
An informed, innovative researcher and gynaecological consumer advocate with a solid commitment to improving multi-disciplinary outcomes, her PhD dissertation has informed public policy regarding HPV vaccination in culturally and linguistically diverse communities.
Margaret's academic and civic roles include research grant reviewer with the Priority-driven Collaborative Cancer Research Scheme, Cancer Australia since 2009; Chair: WHO HPV Educators virtual sub-community of practice since 2010; is an inaugural Executive member of the International Indigenous HPV Alliance since 2011; and previously as Board member of women's health and Arts organisations.
The partnerships Margaret has forged with Indigenous peoples resulted in empowerment and strategic resources to help overcome their inequity and isolation. Margaret's work has resulted in numerous awards, including in 2006 an Order of Australia Medal for her contribution to women's health and the Arts. She brings to the Foundation's Scientific Advisory Committee an analytical, intellectual and empathetic understanding of women's cancer issues.
Dr Ilona Juraskova, BA(HONS) MPSYCH PHD, is a Senior Lecturer in Health Psychology at the School of Psychology, The University of Sydney. Since 2004, she has worked as a Senior Research Fellow, and since 2008 Deputy Director (Psychology), at the Centre for Medical Psychology and Evidence-based Decision-making (CeMPED) at the University of Sydney. She is also a Consultant Research Psychologist with the Sydney Gynaecologic Oncology Group and a co-chair of Clinicians' Research Interest Group within the Psycho-oncology Cooperative Research Group (PoCoG). She is the author of over 50 peer-reviewed papers and a Chief Investigator on 15 peer-reviewed grants totalling over $6 million in funding.
Trained as a clinical psychologist and researcher, she has over 15 years' experience conducting clinical research in the field of Psycho-Oncology, with extensive experience in behavioural, psychosocial, quality of life and supportive care research. Her PhD dissertation investigated the psychosexual adjustment of women treated for gynaecological cancer, and was published as a book called 'Quality of Life / Quality of Sex'. Her main ongoing contribution to the field of gynaecological cancer has been the development of practical evidence-based tools to improve oncologist-patient-family communication, in the form of decision aids and communication skills training.
In 2008, Dr Juraskova was awarded a prestigious Cancer Institute NSW Research Fellowship to develop resources to address unmet treatment decision needs of women affected by ovarian cancer. More recently, she was a member of the multidisciplinary team led by Professor Patsy Yates that developed a series of interactive online training modules for health professionals to improve 'Psychosexual Care for Women with Gynaecological Cancers', funded by Cancer Australia.
Dr Juraskova currently leads and collaborates on several international and national psychosocial projects, including PeNTAGON (Peer & Nurse support Trial to Assist women in Gynaecological Oncology); TRIO (development of conceptual framework and clinicians' training to optimally engage family members in cancer care); and REKINDLE (a psycho-educational online resource to improve sexual life of cancer survivors and their partners).