The 2022 Teal Ribbon Parliamentary Breakfast on 7 February was a virtual event this year due to Covid restrictions. It was ably hosted online by Jane Hill, CEO of Ovarian Cancer Australia (OCA) with guest speakers, PM Morrison, Health Minister Greg Hunt, Co-Chair OCA, Professor Anna De Fazio, and OCA ambassador, Ms Amy Phillips. Amy generously and eloquently spoke of her confronting journey with ovarian cancer, the impact of her battles with the insidious cancer on her young family and her hopes for a brighter future with improved diagnosis and treatments. 
The annual event, although online this year, was again attended by parliamentarians across all parties, with ovarian and gynae cancer collaborators, researchers, survivors, carers, and importantly, women with ovarian cancer, all logging in from home and work across cities, rural and regional areas. The virtual breakfast provided opportunities for many to attend and hear first hand of the personal, social and economic impact of ovarian cancer on women and their families – and the enormous need for ongoing investment in research and support. 
In 2021, approximately 1,700 women were diagnosed in Australia with ovarian cancer. Tragically, 1000 died from the disease. While ovarian cancer is more common in women over 50, it can occur at any age, including teenage years.
Women like Amy, often without symptoms or known risk factors like having the BRCA1 gene, face daunting challenges when diagnosed. Ovarian cancer has a low 5-year survival rate of 47% with a recurrence rate of up to 70%. The impact of the diagnosis and treatment, often including surgery, chemo and medication, unsurprisingly can lead to high rates of depression, anxiety, family distress and ongoing care needs. 
The PM, Scott Morrison, spoke of being moved by Amy's story, and for the work of OCA in supporting women and their families. He committed an additional $2million to OCA for its Telehealth Teal service which employs specialist nurses to provide psychosocial care and counselling support to women with ovarian cancer, from diagnosis to post-treatment. Importantly, many women in rural and regional areas are now able to access the service. 
Health Minister, Greg Hunt, shared his view that while caring for patients and their families is important, research remains our best hope of defeating ovarian cancer and developing more effective treatments. He outlined that since 2012, the Government has provided $62.5 million through the NHMRC for ovarian research and, since 2015, the Medical Research Future Fund has committed almost $21m to ovarian cancer research projects. And by the Government listing life-saving medications on the Pharmaceutical Benefits Scheme, in 2021, expenditure on PBS medicines to treat ovarian cancer was over $30million; also, in November 2020, Lynparza (olaparib) was extended to include more patients with ovarian cancer, making it accessible to over 300 patients per year who might otherwise pay more than $145,000 per course of treatment. We commend Minister Hunt for his efforts, the PM and the Government for the commitment to supporting women in Australia with ovarian cancer to get the treatment, information and support they need. 
However, more investment in research, support, care and improved treatment needs to be done. The Teal Ribbon speakers have consistently raised these issues. Amy's impassioned plea for more awareness of ovarian cancer and its stealth, the often devastating late diagnosis and life threatening impact on women, children and families is enormous. 
More investment in research, collaborative ovarian and gynae cancer research is vital. Currently, in Australia, we have different types of cancers competing for research dollars, we have historical political and geographic health challenges, we have no test, no cure, no prevention strategies for ovarian and other gynae cancers. 
We have over 1700 women diagnosed with ovarian cancer each year, and over 1000 deaths. Each year, in ovarian cancer awareness month, we hear brave and compelling stories from women like Amy, many of them mothers who've battled ovarian cancer knowing there is no cure. Amy's fervent hope is to be at the Teal Breakfast in 5 years, to be here for her children, cancer free. 
Many of the eloquent women who share their ovarian cancer experiences share a plea for all governments and medical sectors, to increase access, advocacy and research investment to improve diagnosis, treatments, cure and prevention, for themselves, their daughters, sisters, mothers and friends. 
We will continue to raise their voices, investing in research for a brighter future. Thank you Amy, Caitlin, Merle, Carmen, Loraine, Jeannie, Lynette, Roxanne, Cindy and many, many others.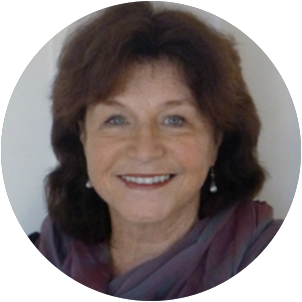 Leonie Young
Deputy Chair of the AGCF