Ovarian cancer is the second most common gynaecological cancer in Australia with about 1700 new cases diagnosed each year. It is known as the "silent killer" because there is no screening test for the disease – and it is usually in an advanced stage at the time of diagnosis. Sadly, ovarian cancer has only a 5-year survival rate of about 49%.
This February is Ovarian Cancer Awareness Month. We want to not only raise awareness for ovarian cancer, but also raise vital funds for research into new ways to screen, treat and cure this deadly disease, so that no woman has to lose their life and no family has to lose a loved one.  
Together, we can conquer ovarian cancer. 
What are the symptoms?
Symptoms of ovarian cancer can often be vague and non-specific – meaning they could easily have been caused by a more common and less serious condition. Some symptoms to look out for include: 
Abdominal pain

Bloating

Nausea

Indigestion

Tiredness

Feeling of fullness after eating a small meal

Irregular periods
How can you help?
There are many ways you can use your voice and dollars to help conquer ovarian cancer and save the lives of women in Australia and around the world.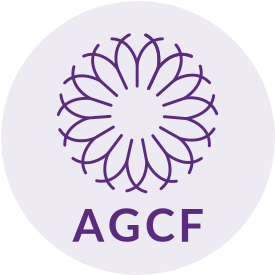 Post on social media
Ovarian cancer is silent not only because the symptoms are hard to uncover, but because not many people talk about this deadly cancer. Increase awareness and share an infographic on social media to start the conversation. Don't forget to tag @ausgcf #ovariancancerawarenessmonth
Buy a teal ribbon
Add some teal to your day by heading into TerryWhite Chemmart in February to purchase Ovarian Cancer Australia merchandise including ribbons, pens and bracelets.
Donate to the AGCF
Use your change to create change. Put some dollars towards the AGCF to help us fund brilliant scientific minds who put their focus on finding new ways to screen, treat and cure ovarian cancer. You can give hope to women, their children and grandchildren.