In honour of Mother's Day, we asked some AGCF ambassadors to share a special story about their mum. This is Caroline's story about her mum, Chris.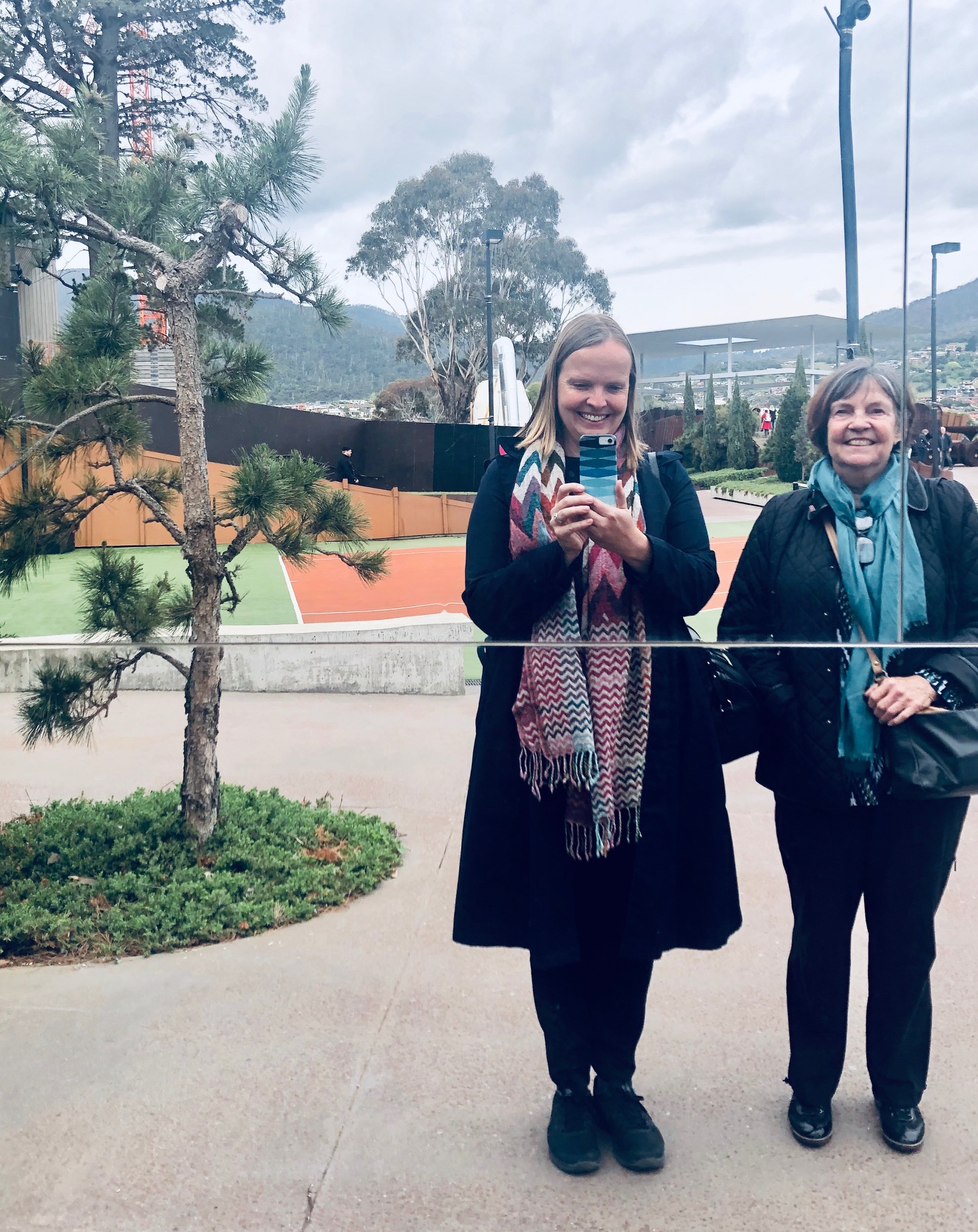 Caroline and her mum, Chris
"This photo is taken in front of MONA (Museum of Old and New Art) in Tasmania. My mum and I took a memorable 3 day trip there in 2018 to celebrate my 40th and her 70th birthday. Juggling my job as a cancer researcher with raising two young children had left me with very little chance to catch up one-on-one with my mum in recent years. This trip was a wonderful opportunity to spend time with this very clever and funny woman – who instilled in me from a young age a deep love of art and travel."
– Dr Caroline Ford
To celebrate your Mum, we'd love for you to donate #OneForYourMum. This campaign encourages people to make a single donation to the AGCF. All money raised is used to fund important research that will help save women's lives around the world – women like our strong mums. 
Copy and paste the below to your social media and share a special story all about your Mum. 
Join me this Mother's Day by making a donation and posting a special memory of you and your mum to social media with the hashtag #oneforyourmum. Donate to the Australian Gynaecological Cancer Foundation here: https://bit.ly/2A0AAOv
Happy Mother's Day.