The Australian Gynaecological Cancer Foundation are proud to welcome our new ambassadors who have kindly volunteered their time and expertise to help raise awareness for gynaecological cancer research. Their contribution means that we can help save more lives around the world.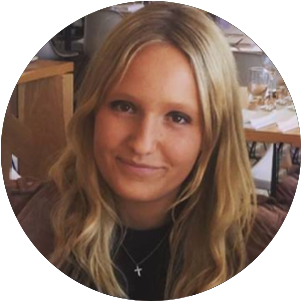 Annabel Sullivan
Annabel Sullivan provides the Australian Gynaecological Cancer Foundation with a unique perspective. Annabel and her siblings Sophie and Cormac lost their beautiful mother Cindy Sullivan to cervical cancer in early 2017. Annabel decided to use her grief in a positive way and with the rest of her family, got behind our annual race day.
Paula Duncan AM
Paula Duncan has worked extensively on stage, film and television, and has been a household name throughout Australia for over half of her life, not only as an actress but as one of Australia's most loved personalities. She has raised over $12 million dollars for various charities and now joins the AGCF as an Ambassador in honour of her sister, Carmen Duncan. Carmen Duncan, the legendary Australian actress, sadly died on February 3rd 2019 after a long battle with cancer. She was 76 years of age.
Associate Professor Caroline Ford
Associate Professor Caroline Ford is a cancer researcher within the School of Women's and Children's Health at the Lowy Cancer Research Centre. She leads the Gynaecological Cancer Research Group, which aims to understand why gynaecological cancers develop, how and why they spread throughout the body, and how best to treat them. In 2018 she received the Women's Agenda Award for Female Leader in Science, Medicine & Health. Dr Ford discussed the importance of gynaecological cancer research and reducing the stigma around gynae issues in a recent article for our website.
Anabelle, Paula and Caroline join our other amazing ambassadors helping to raise awareness and funds for gynae cancer research.
Jean Kittson
Phil Gould AM
Avigail Herman
Marie Ficarra
The Way in Network
Yvonne McKinlay R.N, Onc Cert, B.N, Grad Cert HRM, MBA, FACN, MAICD
Marion Farrelly
Tim Gilbert
John Kinsella
Fiona Coote
Kate Carnell AO
Maria Stillone
Mo'onia Gerrard